Roofing
The roof of a building is one of, if not the most important aspects of a building. The roof is actually your building's first line of defense. Your roof should be treated with just as much care as that of any part of the building. Roofing may sometimes be a challenging task but not for our company.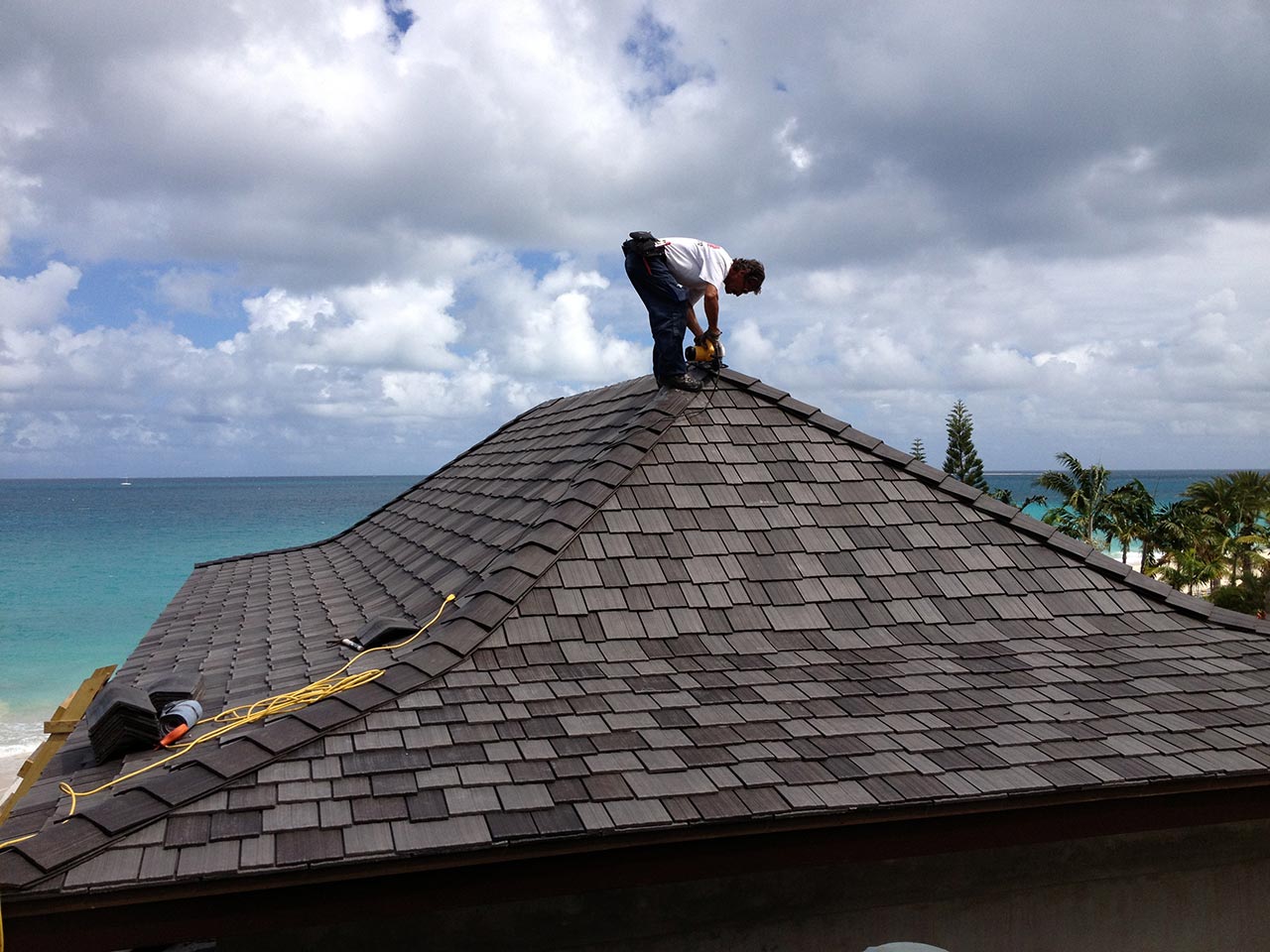 We remove all of your worries and expertly take care of the process of constructing your roof. We are specialized in a vast amount of materials which are listed below.
- Underlayment membrane
- Clay tiles
- Concrete tiles
- Aluminum sheet
- Galvanized sheet
- Synthetic shingle
- Wallaba shingle
- Red cedar shingle
- Slade
- Copper roof and gutter
- Zinc roof and gutter
- Stainless roof and gutter
- Seamless roof
- Aluminum gutter
We also boast the realization of successful and fast hotel roof renovations.