After successfully obtaining an appointment, one of our experts will meet with you to review and discuss the services you require. He will also advise you on the best solutions for your project.
After this meeting, you will receive a detailed free quote explaining the various elements of the roof works, point by point. Upon acceptation of the quote by you, a starting date and expected duration of the work will be given to you.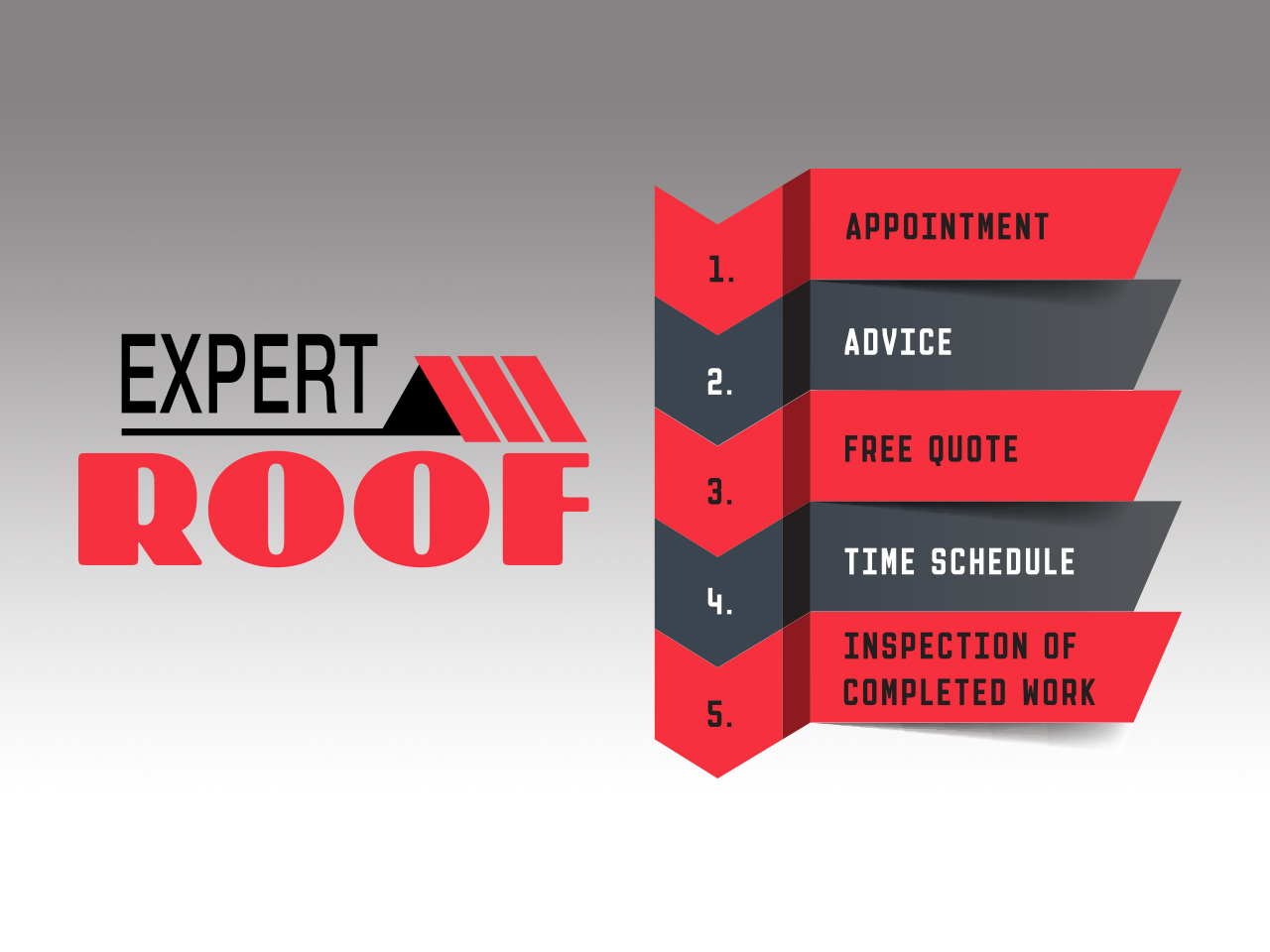 Before the project starts, we will prepare the site, material and carefully plan the work to be done. During the job, our site manager will make sure that the work is done safely, on time and to the highest quality standards. He will also ensure that the work complies with building regulations and health and safety legislations as well as other legal requirements.
After successful completion of your job, our workers will make sure the work site is properly cleaned and left spotless.
A meeting with you and the site manager will be arranged so that you can oversee, together, to ensure that the work has been done to your satisfaction.