Thursday, 27 October 2016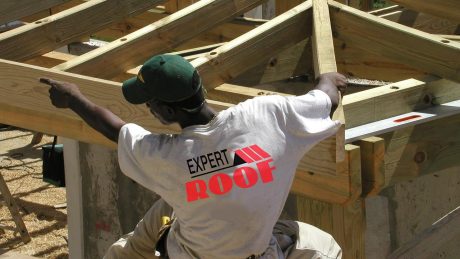 The most important element of any project is measurement. There are two features that play a crucial role in construction: precision and accuracy. The two are often times confusing but we at Expert Roof fully grasp the different concepts.
Precision is the consistency of results for a reoccurring event. Precision is used as a measure of variation and should always be used in calculations and results. Accuracy on the other hand, measures how close to "true" the measurements are. Any form of measuring devices and/or methods can easily be inaccurate and can result in false measurements. Regardless of how accurate a device may be, there is still a tolerance for error.
With this knowledge implanted in the minds of our highly skilled experts, we can ensure the most precise and accurate results for your work.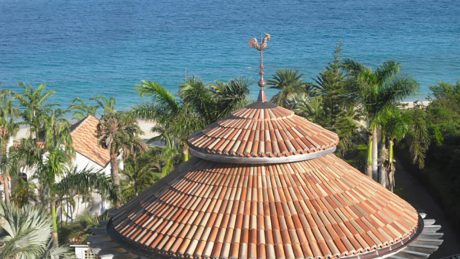 Clay roof tiles are produced when finely powdered rock and clay are mixed together with water and other chemicals. The mixture is then pressed, molded and colored to form the desired roof tile. The tiles are then put to dry and then placed in a kiln with the temperature set on high. Although the colors red and orange are popular, there are a vast majority of colors that the tiles can be made in to. This style of tiles are considered eco-friendly and in most cases last a life time.
This work of art, seen in the picture above consists of custom, hand cut clay tiles. This particular roof top was a special request. As can be seen, there are five levels of tiles and each tile level was precisely cut to give the roof top its pristine look.
Sunday, 25 September 2016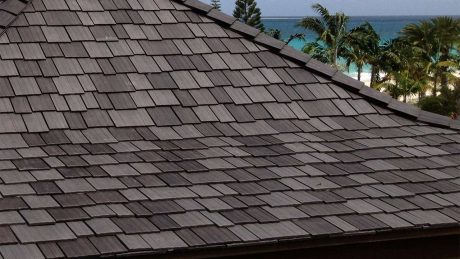 Enviroshake is a composite roofing product designed to genuinely emulate the look of natural weathered thick taper sawn cedar shake.Throughout time, it has been quite common for roofs to be constructed with cedar shakes. Shake roofing goes well with a vast amount of architectural styles such as, colonial and Nantucket. The advantage of having composite cedar shakes is that you receive the identical look of cedar without the issues of deterioration and needed maintenance.
Enviroshake is intended to be installed at a 9" exposure and on roof slopes 2:12 and greater. Enviroshake comes in 8 different varieties, each shake is 20" long and 12" wide with the thickness at the bottom being ½" and the top being 1/8". The approximate weight of each shake is about 2 lbs. Every ridge cap is custom made for each project which is available in 3/12 through 16/12 pitch and comes in bundles of 10.